Captivating Journeys is a boutique Maui Travel Agency located in Hawaii. 
Who better to assist you with your dream vacation to Hawaii?
We have been specializing in cruises and custom vacation itineraries for over 35 years.  At Captivating Journeys, we work closely with our clientele to turn their vacation dreams into reality.
Our dedicated staff has traveled the world over and is excited to share their passion for travel & expertise while providing exceptional service. We understand the frustration and stress that can go into travel – and we're absolutely committed to taking that out of your vacation.
Whether it be near or far,
we look forward to creating the vacation of your dreams!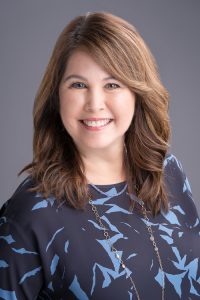 Do you know what I remember about my first international trip? It was HOT! I was a child and we were visiting relatives in Indonesia. Since then, I've had the good fortune to travel the world – and help others do the same. I can't think of anything I'd rather do.

I guess travel is in my blood; my dad was in the Navy so we did move around. Born in Indiana we moved to California, Guam, and landed in O'ahu when I was six. I have been on Maui for over 30 years.

My first job was as a flight attendant for the long-defunct (I'm dating myself!) interisland Mid-Pacific Airlines. When the airline went out of business, I found a job as a travel agent. As I researched my clients' vacation, I thought, "I really want to travel to those places, too!" I opened Captivating Journeys – in those days it was called Travel Network in 1995.
I love exploring new places, learning about other cultures, and meeting new people. My favorite thing to do in a new city is to get lost. I always say that I'm a wanderer.
People always ask me what my favorite place to travel is. And my answer is Europe, specifically Paris. I love the history and the cobblestone streets actually take me back in time.

I'm so lucky to have a job that I love and that allows me to explore the world. The very best part of it is helping first-time clients plan their fantasy vacation. It's such a satisfying feeling to know that I have helped make someone's dream come true.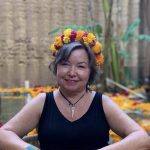 With a suitcase full of travel agency experience – and with my husband and son, too! – I moved from California to Maui permanently in 2003. 
I am so fortunate to be able to live and work here.
My first real trip was to Europe with my mom in 1985. My first passport, my first glimpse of Paris seeming to rise from the train station, the old buildings – I was so amazed! We took an incredible three-night barge cruise through Champagne country, went on to the south of France, and then to Venice, the most magical city in which to get lost!

Europe is still one of my favorite destinations along with Southeast Asia. New Zealand, Croatia, Morocco, and an African safari are all on my "bucket list."

Like so many people, I travel to expand my mind, taste new foods, and experience different cultures. And I believe that all the places I've experienced have made me a much more open and compassionate person.

I love planning other people's travel because it allows me to travel along "vicariously" as I research their trips and gain knowledge about more destinations. The best feeling of all is when a client comes back and says it was the trip of a lifetime!